Sysmix Infotech Jobs For Freshers in Chennai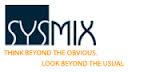 Sysmix Infotech Jobs For Freshers in Chennai
Name: Sysmix Infotech Private Limited
Website:www.sysmix.com
Job Details
Education: B.E/B.Tech,B.Sc/M.Sc,MCA,M.Tech
Experience: Fresher
Location: Chennai
Walk-in On 23rd Mar 2013 Between 10:00 AM to 3:00 PM @ Chennai
Job Description
Web Developer
Will be an individual contributor, translating detailed design into code.                     
Designing, coding and debugging applications in various software.
Desired Candidate Description :
Should be an engineering or a science graduate with a min aggregate of 60%.
Candidate should have excellent analytical skills.
Must speak and write in English fluently.
Must be a team player, posses a good attitude and be self-disciplined.
Walk-in Address
Sysmix Infotech Private Limited
New no 17,Old no 39
AB Block, 5th Street,
Anna Nagar, Chennai- 40.
Ph: 044-26265457.