Tech Mahindra Jobs For Freshers In Noida | Walk-In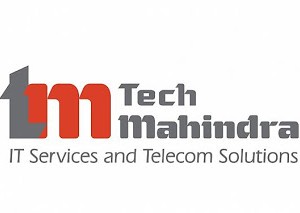 Tech Mahindra Jobs For Freshers In Noida | Walk-In
COMPANY NAME: Tech MahindraCOMPANY-PROFILE:  
                 Tech Mahindra is part of the US $15.4 billion Mahindra Group and is a leading global systems integrator and business transformation consulting organization, focused primarily on the telecommunications industry. Tech Mahindra expanded its IT portfolio in 2009 by acquiring the leading global business and information technology services company, Mahindra Satyam (earlier known as Satyam Computer Services). ech Mahindra has successfully implemented more than 16 Greenfield Operations globally and has over 130 active customer engagements mostly in the Telecom sector. The company has been involved in about 8 transformation programs of incumbent telecom operators.
JOB FIELD : IT/Software/BPO/Others
JOB ROLE/PROFILE: Technical Support
OFFERED SALARY: Best in Industry
JOB LOCATION: Delhi/NCR/Faridabad/Noida
VENUE LOCATION: Noida
 
WALK-IN DATES: 3rd May 2013
 
REQUIRED QUALIFICATION: Any Graduates
EXPERIENCE REQUIRED: 0-3 Years
CANDIDATE PROFILE:
The candidate should  be Any Graduates and Undergraduates with proficiency in English Language & basic knowledge in Networking
Candidate age should be b/w 18 – 35 Yrs.
Should be Confident and have self motivation attitude.
Candidate should be flexible to work in 24*7 environment.
B.E,B.TEC'S,BCA,MCA,CCNA candidates would be preferred.
The candidate can get good remuneration based on experience.
HOW TO APPLY:
Interested and eligible candidates walk in to the following venue location on 3rd May 2013.
(Note: Candidates are required to carry their Resume and an Photo ID Proof)
VENUE DATE:
3rd May 2013
(
Time:
12:00 pm 4:00 pm)
VENUE LOCATION:
A-6, Sect-64
Noida
WEBSITE DETAILS OF THE COMPANY: http://www.techmahindra.com