Amiti Software Jobs For Freshers in Bangalore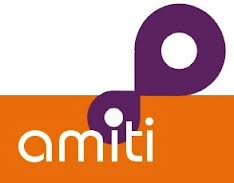 Amiti Software Jobs For Freshers in Bangalore
Name: Amiti Software Technologies Pvt Ltd
Website: www.amiti.net
Job Details
Education: B.E/B.Tech/MCA
Experience: 0-2 Years
Location: Bangalore
Job Description
Testing Engineer
Write test cases to test different features of the product after understanding product requirements.
Perform Quality Assurance of web application using test cases.
Review the testcases.
Requirement meeting with Business Manager.
Check the consistency of the application, both at the web application level and at the database level using SQL.
Desired Candidate Profile:
Freshers are welcome, but the candidate should have completed a testing course from a major institute.
The candidate should have the following skills:
Experience in testing both functional features and performance of software product.
Good understanding of Web Applications developed using Java, Servlets and Databases such as Oracle.
Knowledge of complete cycle of software development, such as bug tracking, version control and regression testing.
Good Knowledge Mobile testing (IOS/Android).
Experience in SQL, UNIX.