Accenture Job Openings For Freshers As Controller Analyst @ Mumbai
By
admin
on July 18, 2017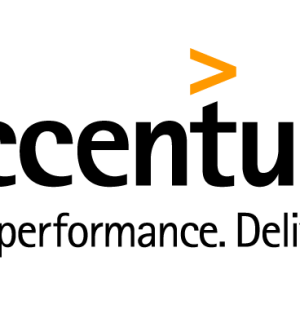 Company     Accenture
Website        http://www.accenture.com
Eligibility     BE/B Tech

Experience   Freshers
Location       Mumbai
Job Role        Controller Analyst
Salary             Rs 3 – 5 LPA
Job Requirements:
* Candidate should be BE/B Tech from a recognised university.
* Candidate should have an aggregate of 60% through out academics
* Should be able to provide Technical and domain knowledge to the team to ensure stability of all newly transitioned processes.
* Should ensure adequacy/effectiveness of Financial controls both at Operational and Process levels.
* Must be delivering on P&L, Balance Sheet reconciliations, monthly/period closing, manage internal and external audit requirements.
* Must ensure sufficient input and support for the DU Lead/Managers for Month End/other period closings related activities & Controller ship initiatives working in multiple time zones (supporting North America, LATAM, European Union, APAC, etc Geographic Units for Accenture)
* Must have ability to grasp multiple complex activities from different processes (as key member) with wing to wing understanding of the entire process extending complete support to the next lead level.
* Must have demonstrated innovation with focus to improve process – enhance efficiencies and add value, ensuring quality consciousness in all operational aspects of the team.
* Must have extensive knowledge about financial control and reporting processes and accounting;
* Must have detailed understanding of P&L, Balance Sheet Reconciliations with detailed analysis, Quarterly reporting for supporting management & regulatory filings.
* Should have statutory Reports for Inter-Company loan transactions, transactions in foreign currency outside the business area/company code & complex data gathering for its presentation to regulators.
* Must have reasonable exposure to IFRS, international GAAP, accounting & auditing pronouncements announced till date.
* Must have ability to work with tight deadlines.
* Must demonstrate and established competency in planning and organizing – needs to be a well organised self starter who can manage a range of competing priorities and projects.
* Must be self-motivated and capable of working effectively individually as well as part of a team
* Must have strong interviewing skills.
* Must have strong team player
* Should have good leadership and coaching skills
* Must have analytical skills and problem solving skills
* Should have strong communication and interpersonal skills
About Organization:
Accenture is a global management consulting, technology services and outsourcing company. Combining unparalleled experience, comprehensive capabilities across all industries and business functions, and extensive research on the world's most successful companies, Accenture collaborates with clients to help them become high-performance businesses and governments
For getting expert level training for Web Designing Training in your location – Web Designing Training in Chennai | Web Designing Training Bangalore | For getting online training Web Designing Online Training