Apostek Jobs Fort Freshers in Bangalore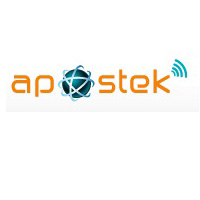 Apostek Jobs Fort Freshers in Bangalore
Name: Apostek Software India Pvt Ltd.
Website:www.apostek.com
Job Details
Education: BTech/MTech
Experience: Freshers
Location: Bangalore
Event date: 27th Feb 2013
Last date: 24th Feb 2013

Job Description
Associate QA Engineer
Responsible for participating in the execution of procedures for ensuring the quality and serviceability of new features and releases of software.
Authors and executes test cases and testing methodology for manual and/or automated tests.
Typically responsible for tests, methods, and procedures to ensure continuous improvement to software quality assurance and serviceability standards.
Isolates, reproduces and tracks bugs and verifies fixes. Recreates software bugs and recovers the testing environment when needed.
Eligibility:
BTech/MTech (CS/IT/IS) from 2012 batch.
Good pH score.
Good academic record.
Skills required:
General knowledge of one mainstream language (preferred proficiency in C, C++, or JAVA).
Basic computer knowledge, limited use and/or application of basic engineering principles, concepts and theories.