Continental Jobs For Freshers In Bangalore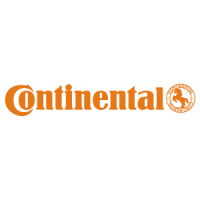 Company Name: Continental
Job Designation or Job Role: Embedded Software Engineer
Candidate Educational Qualification: BE – Elecrical & electronics, Communication, Instrumentation
Candidate Experience Required : 0 to 3 years
CTC or Package Offered: Best in Market
Working Location: Bangalore
Functional Area : Application Programming, Maintenance
Area of Working: IT-Software/ Software Services
Desired Candidate Profile
Programming in C or C++ or Cobal or Pascal or Delphi or C sharp
Matlab, Targatlink, Lauterbach, INCA, ATI Vision,
CANalyser, CANape, CANalyser, CANGeny, CANOe, CANDiva, CANdella
MCD tool chain
TD3e, GNU, GCC, Windriver, Diab, Greenhills Compilers tool chain
RTRT, Tessy
Job Description :
Should develop and compile software in embedded C for OBD, FMM, Diagnostics functions, CAN integration.
Should develop moduels in Matlab, Targetlink, Autocode and Autodocumentation.
Should develop and test Unit test
Should develop tests for SW functions and debug on on the target ECU with test bench
Should be able to integrate the SW and validate the SW on the system
Company Profile :
Continental AG, internally often called Conti for short, is a worldwide leading German manufacturer of tires, brake systems, vehicle stability control systems, engine injection systems, tachographs and other parts for the automotive and transport industries.
The company is based in Hanover, Lower Saxony, Germany. It is the world's 4th largest tire manufacturer after Bridgestone, Michelin and Goodyear. It was founded in 1871 as a rubber manufacturer, Continental-Caoutchouc und Gutta-Percha Compagnie. After acquiring Siemens VDO, it has become one of the top 5 automotive suppliers in the world.
Company Website : http://www.conti-online.com/