IBM Job Openings For Freshers in Bangalore,New Delhi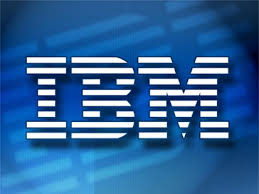 IBM Job Openings For Freshers in Bangalore,New Delhi
Company       IBM India Pvt. Ltd.
Website          www.ibm.com
Eligibility       BE/BTech
Experience    0 – 8 yrs
Location       Bangalore, New Delhi
Job Role      Software Engineer

JOB SUMMARY:
Comapny profile :
IBM is a global technology and innovation company headquartered in Armonk, NY. It is the largest technology and consulting employer in the world, with more than 400,000 employees serving clients in 170 countries. IBM offers a wide range of technology and consulting services; a broad portfolio of software development and systems management; and the world's most advanced servers and supercomputers. Utilizing its business consulting, technology and R&D expertise, IBM helps clients become "smarter" as the planet becomes more digitally interconnected. IBM invests more than $6 billion a year in R&D, just completing its 18th year of patent leadership.
Job Description:
1. We are currently looking to hire outstanding Software Engineers.
2. Responsibilities of this position include designing, developing, and testing systems built around the various research areas.
3. Candidates are also expected to contribute to core research activities in the groups and other areas of interest, as well as contribute to problem solving in active client projects.
Candidate Profile:
1. Bachelors or Masters degree in Computer Science, Electrical Engineering, Statistics, Mathematics, or related fields With a minimum GPA of 9 /10
2. Development and/or research experience in, and strong familiarity with various focus areas
3. Industrial and research internships and experience a plus
4. Excellent programming skills and an ability to formulate and solve real-world problems.
5. Strong communication skills and ability to collaborate effectively in a team.
6. Total years of work experience required: 0 – 8 yrs
7. Bachelor's Degree
8. At least 6 months experience in Data mining, Text Mining, Information Retrieval , Information Extraction