Kilmist Infotech Jobs For Freshers in Bangalore 2013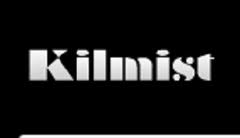 Kilmist Infotech Jobs For Freshers in Bangalore 2013
Job Role: Executive assistant
Company Name: Kilmist Infotech Pvt Ltd 
Company Profile :   Kilmist is a global provider of innovative software services. Kilmist has a solid track record of providing high quality, cost-effective and leading edge software solutions to its customers since its inception in 1997.
Kilmist is headquartered in beautiful Austin, Texas in USA. Kilmist provides top-notch IT solutions to US and International clients in the following areas: Mobile Solutions, Finance, Education, Telecommunications, Video-Conferencing and Semi-Conductor.
Designation:
   Executive assistant
Experience:   0 – 1 Years

Qualification:  B.E,B.Tech and MBA

Location: Bangalore 
Job Details : 

To Coordinate with CEO and manage his meeting / work schedules.
Responsible to manage CEO's meetings calendar and be an active member in all the meetings and make note of discussions carried out.
Summarise the meeting proceedings and prepare Minutes of the meet and mail to all relevant members.
Follow up with the concerned members and review the action items to track the implementations of the decisions arrived from the meeting.
Prepare status reports as and when required
Monitor and track the project plans /project schedules /project release status and report to CEO
Organize, plan and prioritize all the project related information for timely access.
Should assist the CEO to manage the project work flow /deadlines /output.
Apply Mode : Online