Vmware Jobs For Freshers in Bangalore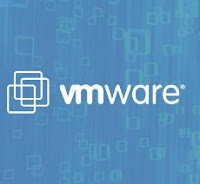 Vmware Jobs For Freshers in Bangalore
COMPANY NAME:  VMware
                  VMware is the leader in virtualization and cloud infrastructure solutions that enable our more than 400,000 enterprise and SMB customers to thrive in the Cloud Era by simplifying, automating and transforming the way they build, deliver and consume IT. As a team, our employees thrive on forward momentum. We are an engine of opportunity fueled by the transformative products and solutions we bring to market, the passion and trust we inspire in our customers, and our collaborative drive to imagine, define and deliver the future of IT through cloud computing. With 13,000+ employees and 50+ locations worldwide, we are a passionate, innovative and driven group of people inspired by the opportunity to actively learn and contribute something back to the broader community.
FIELD OF WORKING: IT/Software Jobs
JOB ROLE: 
Member Technical Staff
JOB REF NUMBER: 
40636BR
JOB LOCATION: Bangalore
SALARY OFFERED: Best in Industry
REQUIRED QUALIFICATION: B.E/B.Tech/M.E/M.Tech/Ph.D
EXPERIENCE REQUIRED: 
Freshers
CANDIDATE PROFILE:
The candidate should be pursue Bachelors, Master's Degree or PhD in Computer Science or equivalent from any recognized university.
Candidates have ability to code in OO Programming (One or more class based language): C++, Java, C#, etc
Candidates have knowledge of Web Services and XML: XML, XSD, XSLT, xQuery, xPath.
Knowledge of Database programming (SQL Server) is a plus
Candidates have ability to code in scripting language (One or more of the following): Python, Javascript, Powershell. (Desirable)
Exposure in Windows/Linux environment.
Good understanding of QE process & techniques.
Good communication skills
                       Interested candidates apply this position in online as soon as possible( before the link expire).