Freshers Java Developer Jobs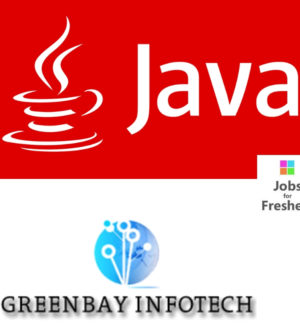 Company Name: 
Greenbay Infotech
Qualification: Freshers in B.tech / B.E, MCA
Experience: 0 to 5 year
Year of Passing: 2014- 2018
Salary: ₹10,000.00 to ₹30,000.00 /month
Key Skills
HTML5
PHP
JavaScript
.Net
Java
Location: Chennai, Coimbatore, Tirupati, and Hyderabad
Job Description:
Title: Software developer job vacancy (Java, .Net & PHP)
Dear Candidate,
Greetings from GB InfoTech, Chennai!
We have urgent requirement for .Net Developer, Java Developer, PHP Developer and Android
Developer in our client companies.
Software Development in HTML5, CSS, JavaScript, JQuery, .Net & SQL.
Responsibilities: 
Design and Develop software package and Applications
Maintain existing software products and DBMS
Maintain various software and design documentation along with tech support.
Requirements: 
Any Bachelor Degree in CS/ IT related departments.
Keen interest to develop applications in HTML5/C++/C#/Java/JavaScript etc
Knowledge of software and database design & development.
Note: No Aptitude or initial test in the interview.
Call the contact number for further assistance. Refer friends too!
All the best!!!
Designation: Software developer / Software Analyst
Experience:
Education:
Contact HR: Nisha
Phone: 8124925147.
Address: 156th AVE NE, BELLEVUE, WA-98007.
E-mail: pramod@greenbayinfotech.com