Google Jobs For Freshers in Bangalore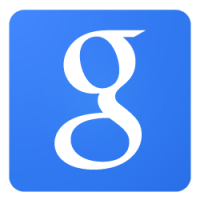 Google Jobs For Freshers in Bangalore
Company       Google
Website         www.google.com
Eligibility      Bachelors, Masters or post-graduate degree preferred in visual communication
Experience     Freshers
Location        Bangalore
Job Role        Interaction Designer
JOB SUMMARY:
Comapny profile :
Google Inc. is an American multinational corporation specializing in Internet-related services and products. These include search, cloud computing, software and online advertising technologies. Most of its profits are derived from AdWords.
Job Description:
The mantra of the User Interface (UI) team is: "Focus on the user and all else will follow." As a UI Designer, you have a strong technical background and work closely with Engineers and Product Managers to design products that are simple but great for the user, focusing on interaction and visual design. Using your keen design aesthetic you design and conduct experiments with real users so that improvements to the user experience are based on real user behavior. Your job is to make sure that our products are intuitive, accessible and usable to our millions of users.
You design and lead the UI construction for complex projects with a broad scope and evolving objectives. You contribute to the overall product strategy through concept generation, prototyping and collaboration with with UX team to promote feature integration, as well as working with researchers to design user experiments to test your designs.
Responsibilities
Define the information architecture and design language of products, that fits both into the overall Google language while working effectively in the challenging and broad technical environment.
You will be responsible for all stages of design and must think strategically while executing with great attention to detail.
Work with Emerging Markets UX, PM and Eng to drive long term vision as well as quarterly goals and decide the strategic priorities for the product.
Institute excellent operational processes so that Design and Eng work tightly together and if necessary, oversee external contract designers as needed.
Detailing the workflow experience of our users and design compelling knowledge and entertainment products for global. Emerging Markets that cement Google's relationship with the users.