Groupon Jobs For Freshers In Chennai | Freshers Jobs In Chennai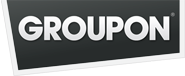 The candidate should be B.E/B.Tech/M.E/B.S/M.S n Computer Science from any university or having equivalent experience.
Should possess excellent coding skills in one or more of the following: C++, C#, Objective-C, Java, Ruby, Python, and/or Perl.
Should have the ability to work in an agile environment with agile teams.
Should have excellent written and oral communication skills.
QUALIFICATION CRITERIA
LOCATION : Chennai
EXPERIENCE : Freshers
QUALIFICATION : B.E/B.Tech/M.E/B.S/M.S
JOB DESCRIPTION / DESIRED CANDIDATE PROFILE
The Software Development Engineer will be responsible for the architecture, design and implementation of our products with the rest of the engineering team that spans multiple disciplines just like everyone else.
Bring your testing expertise to the game and you'll get the opportunity to work with our engineers on the latest mobile devices.
Design and implement test automation and infrastructures that will be utilized across multiple test and development teams.
Be the voice of Test in agile product teams.
Continually refine your tests because you're never satisfied that you've covered enough.
Conduct research on latest test tools, trends and methodologies.
COMPANY PROFILE
Launched in November 2008, Groupon features a daily deal on the best stuff to do, see, eat, and buy in 48 countries, and soon beyond.The company have about 10,000 employees working across our Chicago headquarters, a growing office in Palo Alto, CA, local markets throughout North America and regional offices in Europe, Latin America, Asia and around the world. Our company philosophy is pretty simple: we treat our customers the way we like to be treated.