Google Jobs For Freshers in Hyderabad/Gurgaon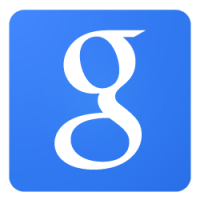 Google Jobs For Freshers in Hyderabad/Gurgaon
Company       Google
Website         www.google.com
Eligibility        BA/BS
Experience     Freshers
Location          Tamilnadu
Job Role         Tech Ops Specialist (Tools Team), Ads Review Operations

JOB SUMMARY:
Job Description :
As a Tech Specialist, you will write code to build solutions that enables Ad Approval review operations. You will work with the business to build web tools and efficiency solutions for quick and efficient review of ads. You will help in developing the tools to help business users get their jobs done. You will be involved with designing and implementing quick and scalable solutions that benefit the global ad review teams. The role asks for a mix of technical strength as well as business insight.
Responsibilities :
1. Gather business requirements from users and derive system requirements.
2. Design, implement, test, and launch solutions that solve business problems.
3. Ensure project stakeholder satisfaction with the solutions.
Candidate Profile :
1. BA/BS degree or equivalent practical experience.
2. Strong technical background in Web technologies such as HTTP, HTML, XML, DNS, and TCP/IP, and experience with web services (SOAP, WSDL, and Apache Axis). Excellent coding skills in Java, Python, C++, or PHP.
3. Internet technologies such as JavaScript, HTML, Flash, SQL databases and scripting languages such as PHP, Python.
Strong analytical skills and creative problem-solving abilities.