ZS Associates Jobs For Freshers in Pune/New Delhi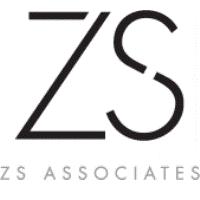 ZS Associates Jobs For Freshers in Pune/New Delhi
COMPANY NAME: ZS Associates


COMPANY-PROFILE:     
               ZS Associates is a global management consulting firm focused on marketing and sales effectiveness. ZS combines deep expertise with rigorous, fact-based analysis to deliver consulting services, business operations and technology solutions that help companies improve performance and results. ZS helps companies achieve marketing and sales success through a complete and integrated range of services, from issue-specific solutions to large-scale business transformations.With more than 2,000 professionals in 20 offices around the world, ZS Associates provides clients depth of expertise and breadth and capacity across marketing and sales functions. ZS is noted for its strong presence in the pharmaceutical and health care industries, yet our work has expanded into selected industries with significant investments in marketing and sales.
JOB FIELD : IT/Software JobsJOB ROLE/PROFILE:Business Operations Associate Consultant
 
OFFERED SALARY:  Best in Industry
JOB-LOCATION: Pune/New Delhi
LAST DATE: ASAP
REQUIRED QUALIFICATION: MBA+B.E/B.Tech/M.Tech
EXPERIENCE REQUIRED:  0-3 Years
CANDIDATE PROFILE:
The candidate  Should possess MBA degree with bachelor's/master's degree in technology or engineering, plus up to 3 years of prior project management experience in technology or operations
Should have demonstrated record of academic success.
Should possess Team orientation and leadership experience and Process management and improvement focus.
Strong work ethic and personal initiative.
Structured problem solving skills.
Successful application of Lean Six Sigma principles (Green Belt certification preferred)
Must have excellent organizational and project management skills.
Strong communication, business acumen and personal impact.
JOB DESCRIPTION:
The Business Operations Associate Consultants (BO ACs) manage key work streams that support our clients' sales and marketing activities.
BO ACs take ownership of operating and optimizing business processes, create deliverables, perform analyses and respond to ad hoc queries from the clients.
As a Business Operations Associate Consultant, Understand client business issues, operating business rules, data, and standard operating procedures.
Incorporate process changes in response to evolving business needs.
Operate business processes for clients on a periodic basis. This includes synthesizing data, performing quality checks and creating error free deliverables.
Communicate with internal and client teams on periodic status updates, issue resolution and change control.
Lead analyses on requests from clients relating to deliverables.
Perform what-if analyses to evaluate business scenariosMentor, coach and guide associates in the team, often across multiple offices.
Develop deep expertise in key sales and marketing processes and advise client and internal teams on the same .
APPLY-MODE:  Online
HOW TO APPLY: 
                   Interested and eligible candidates apply this position in online as soon as possible(Before the link expires).