CRB Tech Solutions Job Openings For Java Developer @Pune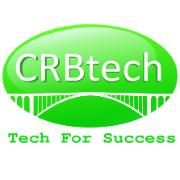 Company     CRB Tech Solutions
Website        http://www.crbtech.in/
Eligibility     BE/ B.Tech (Engineering)
Experience   Freshers
Location       Pune
Job Role        Software Engineer
Salary             Not Disclosed by Recruiter
Job Requirements:
Technical Skills Basic Knowledge of C C Data Structures And Core Java is Required The Candidate Should Have Good Communication Skills Active Personality Freshers Only
About Organization:
A venture of Annex Group of Companies, CRB Tech brings on board a wealth of knowledge in the best practices to bridge the gap between industries and job seekers, from dynamic start-ups to Fortune 500 companies. CRB Tech has an answer to every recruitment need. We specialize in Temporary and Contract Staffing as well as Permanent Staffing to provide you the right mix of talent and attitude when it comes to recruitment. Whether it's quality, speed, or service we excel in every area. Thanks to our years of research and experience. To get an edge in the job market, we map organizational requirements, comprehend interview trends, and study various industry verticals in detail. However, what sets us apart from our competitors is our Training and Placement Program. With the perfect balance between talent and professionalism, we have become the workforce leader you can depend on!
For aspiring candidates and work professionals on the lookout for better avenues, we are their dream partners. Quite literally, we provide wings to every dream. For companies, we are their success partners. We act as the bridge between them and resourceful talent that fits their culture and meets their needs.
We specialize in –
» Retail
» Insurance
» IT
» Pharma » Healthcare
» Banking
» Clinical Research
» Management & BPO
What sets us apart is our unique approach to staffing and recruitment. For us, every candidate is important and every company is unique. Both are equally important. We have been in the recruitment business thanks to their unwavering support and our long-term relationship, from dynamic start-ups to Fortune 500 companies, we help every company achieve its goals through our research-oriented recruitment services. We handle both permanent and temporary staffing needs. We have never, really been interested in providing jobs, because jobs merely pay. We have always focused on building careers. Like they say, Jobs are owned by the company, you own your career!
For getting expert level training for Python Training in your location – Java Training institute in Chennai | Dot Net Training Institute in Chennai | For getting training Software Testing Training in Chennai