Amazon Jobs For Freshers in Bangalore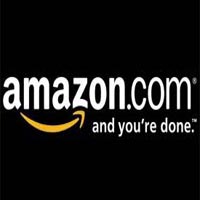 Amazon Jobs For Freshers in Bangalore
Company        Amazon
Website         www.amazon.com
Eligibility        Bachelors Degree
Experience     1+ yrs
Location          Bangalore
Job Role          Software Development Engineer

JOB SUMMARY:
Comapny profile :
Amazon, a Fortune 500 company based in Seattle, Washington, is the global leader in e-commerce. Since Jeff Bezos started Amazon in 1995, we have significantly expanded our product offerings, international sites, and worldwide network of fulfillment and customer service centers. Today, Amazon offers everything from books and electronics to tennis rackets and diamond jewelry. We operate sites in the United Kingdom, Germany, France, Japan, Canada, Italy, and China and maintain dozens of fulfillment centers around the world which encompass more than 26 million square feet.
Job Description:
Engineers on this team have the passion to analyze huge product and customer data sets and use this knowledge to innovate timely, focused, on-demand features for Amazon customers. A successful candidate should be highly motivated, willing to take on challenging initiatives, and capable of working both independently and with others as a team.
The person should be an active practitioner of engineering excellence: keeping a high bar for quality, consistency, maintainability, site latency, efficiency, security and all the other things that make great software great. In addition, he/she should contribute elegant, practical code to the corpus of the project.
The opportunity to make an impact in this role is only limited by the personal capacity of the candidate!
Candidate Profile :
1. Bachelor's Degree or better in Computer Science or related field, or 1+ year of relevant work experience
2. 1+ year professional experience in software development
3. Computer Science fundamentals in object-oriented design
4. Computer Science fundamentals in data structures
5. Computer Science fundamentals in algorithm design, problem solving, and complexity analysis
6. Proficiency in at least one modern programming language such as C#, Java, PERL
7. Previous UI development experience and familiarity with JavaScript, HTML, CGI, ASP would be preferred.
Preferred Qualifications :
1. Experience building complex software systems that have been successfully delivered to customers
2. Knowledge of professional software engineering practices & best practices for the full software development life cycle, including coding standards, code reviews, source control management, build processes, testing, and operations
3. Ability to take a project from scoping requirements through actual launch of the project
4. Experience in communicating with users, other technical teams, and management to collect requirements, describe software product features, and technical designs
5. Practical experience writing highly interactive applications for the web (AJAX or JS) or other platforms (QT, SWT, Swing, GTK, Windows) and direct experience with several of the following: Java, AJAX, Java Script, SQL