Amazon Job Openings For Freshers in Bangalore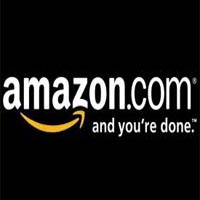 Amazon Job Openings For Fresh
Company        Amazon
Website          www.amazon.com
Eligibility       BE/BTech
Experience    Freshers
Location        Bangalore
Job Role       Launch Project Manager

JOB SUMMARY:
Comapny profile :
Amazon strives to be Earth's most customer-centric company where people can find and discover virtually anything they want to buy online. Amazon continues to grow and evolve as a world-class e-commerce platform.Founded by Jeff Bezos, the Amazon.com website started in 1995 as a place to buy books because of the unique customer experience the Web could offer book lovers.During the first 30 days of business, Amazon fulfilled orders for customers in 50 states and 45 countries – all shipped from his Seattle-area garage.
Job Description :
We are looking for an experienced Project manager to build and manage core infrastructure projects for Amazon's Fulfillment Centers. You will work with Stakeholder teams across Amazon FC Operations and also with Ops, Engg. and Projects, Legal,Tax, Networking, and Systems teams across the Geography in building the infrastructure for Amazon's next FCs in an environment defined by massive scale, innovation, and teamwork. Your responsibilities will include planning, scheduling, prioritization, cost estimations and flawless stakeholder management and communication. Maturity, high judgment, negotiation skills, ability to influence, analytical talent and leadership are essential to success in this role.
Basic Qualifications:
1. Demonstrated ability to manage infrastructure projects from concept to procurement to deployment and do Diligent Tracking
2. Excellent communication and negotiation skills to prioritize projects and get commitments from stakeholders.
3. Ability to influence remote teams and Vendor planning cum Resources
4. Strong project management and risk mitigation skills.
5. Unparalleled bias for action and ability to operate in a fast paced environment.
6. Excellent attention to detail.
Preferred Qualifications:
1. A degree in computer science or engineering.
2. An understanding of Project Management best practices plus PMP Certifications
3. An understanding of core internet technologies (e.g. Routers, TCP/IP, DNS, DSL), MS Project/Prima Vera and Schedule Tracking methodologies
4. Flexibility to understand Project Linkages and drive Meetings.
ers in Bangalore