Amazon Job Openings For Freshers in Chennai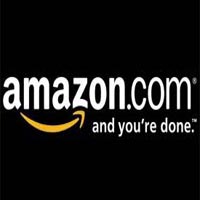 Amazon Job Openings For Freshers in Chennai
Company        Amazon
Website          www.amazon.com
Eligibility       BE/B.Tech/M.Tech
Experience    0-4 Years
Location        Chennai
Job Role      Software Development Engineer

JOB SUMMARY:
Comapny profile :
Amazon strives to be Earth's most customer-centric company where people can find and discover virtually anything they want to buy online. Amazon continues to grow and evolve as a world-class e-commerce platform.Founded by Jeff Bezos, the Amazon.com website started in 1995 as a place to buy books because of the unique customer experience the Web could offer book lovers.During the first 30 days of business, Amazon fulfilled orders for customers in 50 states and 45 countries – all shipped from his Seattle-area garage.
Responsibilities::
1. Software Development Engineer
2. Candidates must have a Bachelors in Computer Science or Engineering or related field.
3. Excellent problem solving skills.
4. Possess an extremely sound understanding of areas in the basic areas of Computer Science such as
5. Algorithms, Data Structures, Object Oriented Design, Databases.
6. Be able to write Amazon quality code in an object oriented language – preferably in C/C++/Java in a
7. Linux environment.
8. Candidate must have good written and oral communication skills, be a fast learner and have the
ability to adapt quickly to a fast-paced development environment.