Amazon Jobs for Freshers in Bangalore 2013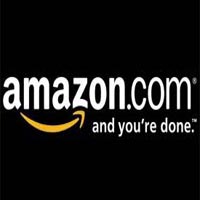 Amazon Jobs for Freshers in Bangalore 2013
Company        Amazon
Website          www.amazon.com
Eligibility       BE/BTech/ME/MTech/MCA
Experience    Freshers
Location        Bangalore
Job Role       Software Development Engineer, Risk Management Platform Services
JOB SUMMARY:
Comapny profile :
Amazon strives to be Earth's most customer-centric company where people can find and discover virtually anything they want to buy online. Amazon continues to grow and evolve as a world-class e-commerce platform.Founded by Jeff Bezos, the Amazon.com website started in 1995 as a place to buy books because of the unique customer experience the Web could offer book lovers.During the first 30 days of business, Amazon fulfilled orders for customers in 50 states and 45 countries – all shipped from his Seattle-area garage.
Job Description :
Amazon.com's Risk Management Team has a worldwide reputation as the #1 in eCommerce Fraud Prevention. Trust and Safety of our customers comes first. Always. We thrive on maintaining the highest bar of customer experience while we maintain those tenets. Do you want to join a team that uses cutting edge technology including machine learning and statistical modeling techniques, cloud computing services and highly available and scalable distributed systems that supports hundreds of millions of transactions across the globe?
Amazon's Transaction Risk Management Services (TRMS) group designs and builds high performance software systems and processes that identifies and prevents fraudulent transactions across all Amazon platforms. We are looking for software engineers who have a strong sense of ownership and a passion for solving complex problems elegantly. Come help us build the next generation Risk Management platform, processes and detection algorithms. You will be highly encouraged to own, innovate and make significant contribution toward our long term vision and architecture.
Responsibilities:
1. Participate in the full development life cycle, working within broadly defined parameters
2. Own the delivery of an entire piece of a system or application, and serve as a technical lead on small to midsize complex projects
3. Management and execution against project plans and delivery commitments
4. Work closely with senior engineers to develop the best technical design and approach for new product development
5. Builds software solutions where the problem is not well defined. Designs and defines the interaction between the other component pieces
6. Create and execute appropriate quality plans, project plans, test strategies and processes for development activities in concert with business and project management efforts.
In joining our team, you'll enjoy a competitive salary, great benefits, a creative and comfortable work environment, and the exciting opportunity to be part of a fast-paced and growing technology company.
Basic Qualifications
1. Outstanding expertise in C++ or Java and object-oriented design.
2. A solid understanding of relational databases and SQL.
3. A strong background in algorithms and data structures.
4. A focus on clean code and solid designs.
5. At least a bachelor degree in computer science or equivalent
6. The ability to work effectively under pressure in a dynamic environment
Preferred Qualifications
1. A strong Linux (or UNIX) background.
2. Experience with machine learning techniques.
3. Experience with large-scale multi-tiered systems and service-oriented architecture.
4. Experience with scripting languages such as Perl or Ruby