AMAZON Jobs For Freshers in Hyderabad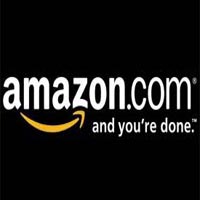 AMAZON Jobs For Freshers in Hyderabad
Name: Amazon
Website: india.amazon.com
Job Details
Education: M.E/M.Tech, MS
Experience: Fresher
Location: Hyderabad
Job Description
Software Engineer
Participate in the design, development, implementation, testing and documentation of large-scale, multi-tiered, distributed software applications, tools, systems and services using [Java, Object Oriented Design and Distributed Programming].
Translate functional requirements into robust, scalable, supportable solutions that work well within the overall system architecture.
Participate in the full development cycle, end-to-end, from design, implementation, and testing to documentation, delivery and maintenance.
Produce comprehensive, usable software documentation. Evaluate and make decisions around the use of new or existing software products and tools.
Mentor junior development engineers.
Preferred Qualifications:
Familiarity with Ruby, Perl, JavaScript, AJAX, XML/XSLT, SOAP, SQL, Oracle/Berkeley databases, caching technologies, web protocols, Web services technologies a strong plus.
Solid understanding of Object-Oriented design and concepts
Experience developing software in a Unix/Linux environment
Excellent communication and analytical skills