Amazon Jobs For Freshers in Hyderabad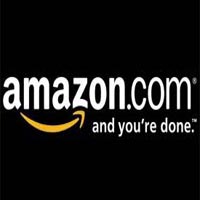 Amazon Jobs For Freshers in Hyderabad
Company      Amazon Services India Private
Website        www.amazon.com
Eligibility       BE/BTech/ME/MTech
Experience     Fresher
Location          Hyderabad
Job Role         Software Development Engineer

JOB SUMMARY:
Company Profile :
Amazon, a Fortune 500 company based in Seattle, Washington, is the global leader in e-commerce. Since Jeff Bezos started Amazon in 1995, we have significantly expanded our product offerings, international sites, and worldwide network of fulfillment and customer service centers. Today, Amazon offers everything from books and electronics to tennis rackets and diamond jewelry. We operate sites in the United Kingdom, Germany, France, Japan, Canada, Italy, and China and maintain dozens of fulfillment centers around the world which encompass more than 26 million square feet.
Candidate Profile:
1. Bachelors or Master's Degree in Computer Science or related field
2. Strong on data structures and problem solving
3. Solid experience in Java, C++, or C# (expert in at least one)
4. Experience in Perl, Ruby, or Python (exposure to at least one)
5. Solid UNIX or Linux experience
6. Great understanding of database theory and solid experience in at least one relational DBMS
8. Outstanding interpersonal and communication skills
9. Obsession with quality and customer experience
10. Attention to detail coupled with ability to think abstractly
Knowledge On:
1. Experience building complex software systems that have been successfully delivered to customers
2. Knowledge of professional software engineering practices & best practices for the full software development life cycle, including coding standards, code reviews, source control management, build processes, testing, and operations
3. Ability to take a project from scoping requirements through actual launch of the project
4. Experience in communicating with users, other technical teams, and management to collect requirements, describe software product features, and technical designs.