Amazon Jobs For Freshers in Chennai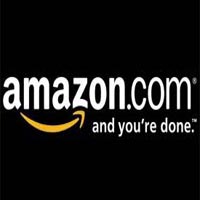 Amazon Jobs For Freshers in Chennai
Company    Amazon Services India Private
Website      www.amazon.com
Eligibility     BS/MS in Computer Science or equivalent
Experience   0 – 3+ yrs
Location        Chennai
Job Role       Software Development Engineer

JOB SUMMARY:
Job Description :
As member of the Audible's Engineering Group, the software development engineer's primary task is to write high-quality, maintainable and robust solutions. This includes working with a variety of groups including Development Managers, Product/Program Managers, Quality Assurance Engineers, Business stakeholders, etc.
Skills:
Strong knowledge of data structures, algorithms, and designing for performance

Proficiency in one or more of the following languages/platforms: Java, Android, Objective C, iOS, C, C++

Ability to translate concept designs into user interfaces on Mobile devices such as iPhone, Andriod, Blackberry, Windows Phone, etc.

Excellent object oriented analysis and design skills (OOA/OOD)

Understanding of system and application performance limits and characteristics

Sharp analytical abilities and proven design skills

Strong sense of ownership, urgency, and drive
Preferred Qualifications :
Understanding of web services technologies such as SOAP, HTTP, WSDL, XSD, and REST

Knowledge of bit rates, audio formats, or compression a plus. Past work experience dealing with codec code bases will be an added benefit.