Amazon Jobs For Freshers in Hyderabad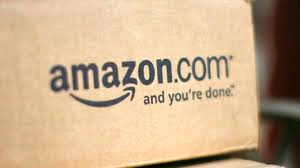 Amazon Jobs For Freshers in Hyderabad 
Company        Amazon Services India Private
Website          www.amazon.com
Eligibility       BS or MS in CS or related field
Experience     2+ yrs
Location          Hyderabad
Job Role         Software Development Engineer

JOB SUMMARY:
Comapny profile :
Amazon, a Fortune 500 company based in Seattle, Washington, is the global leader in e-commerce. Since Jeff Bezos started Amazon in 1995, we have significantly expanded our product offerings, international sites, and worldwide network of fulfillment and customer service centers. Today, Amazon offers everything from books and electronics to tennis rackets and diamond jewelry. We operate sites in the United Kingdom, Germany, France, Japan, Canada, Italy, and China and maintain dozens of fulfillment centers around the world which encompass more than 26 million square feet.
Job Description :
Amazon has come a long way since opening on the World Wide Web in July 1995. Today, we operate retail websites in multiple countries across geographies, offering products in many categories (books, media, digital, electronics etc.) worldwide, and we still like to work hard, have fun and make history! The Amazon.com brand has become synonymous with a superior level of convenience, selection, low prices, and customer service. We have over 200 million active customers as of 2012.
Key Responsibilities:
1. Ability to design and code right solutions starting with broadly defined problems,
2. Drive best practices and engineering excellence
3. Development of code in object oriented languages like C++ and java and build large scale robust distributed systems
Candidates for this role must havet:
1. 2+ years experience building successful production software systems
2. A solid grounding in Computer Science fundamentals (based on a BS or MS in CS or related field)
3. Experience developing software services and an understanding of design for scalability, performance and reliability.
4. Mastery of the tools of the trade, including a variety of modern programming languages (Java, JavaScript, C/C++,Python) and open-source technologies (Linux, Spring, Hibernate)
5. Proven ability to work in a fast paced, agile and in an ownership and results oriented culture.
Nice to have qualifications :
1. Any experience in building supply chain, logistics software
2. Development in cloud environment.