Atmel Corporation Jobs For Freshers in Chennai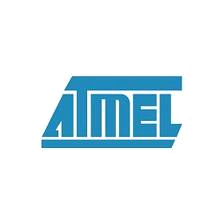 Atmel Corporation Jobs For Freshers in Chennai
Company      Atmel Corporation
Website        www.atmel.in
Eligibility        Bachelors or Masters in appropriate engineering field(Electronics/VLSI)
Experience     0 – 2 yrs
Location          Chennai
Job Role         Associate IC Design Engineer-Frontend

JOB SUMMARY:
Company Profile :
Atmel Corporation is a worldwide leader in the design and manufacture of microcontrollers, capacitive touch solutions, advanced logic, mixed-signal, nonvolatile memory and radio frequency (RF) components. Leveraging one of the industry's broadest intellectual property (IP) technology portfolios, Atmel is able to provide the electronics industry with complete system solutions focused on industrial, consumer, security, communications, computing and automotive markets. As a global company with 5,100 employees worldwide, Atmel operates in more than 40 countries and has 30 design centers, including locations in Shanghai and Taipei. Atmel solutions enable their customers to lead the markets they serve by creating products that are more powerful, smarter, energy efficient, lower cost, and more versatile than ever before.
Job Description :
Work with digital designer and verification engineers to design and test digital blocks and interface modules. Writing of verification plans, contribute to test plans. Write Verilog behavioural models from analog blocks. Mixed signal verification. Provide design support for customers. Validate designs on silicon. Train/mentor new employees. Provide feasibility analysis on design and design tools. Implement and monitor Quality Assurance/Quality Control standards based on corporate guidelines in a project setting.
Mandatory Skills:
1. Knowledge of typical ASIC/SoC design/verification flow and tools
2. Experience in Synthesis and Timing Analysis is must.
3. Knowledge and experience with Verilog
4. Experience with code coverage and functional coverage
5. Strong oral and written communication skills
6. Strong problem solving abilities.
7. Able to train/mentor new employees.
8. Able to multi-task in a fast-paced environment.
Preferred Skills :
Knowledge of microcontrollers and embedded development environments desired.
Knowledge and experience with System Verilog is desired