BigRock Job Openings For Freshers in Mumbai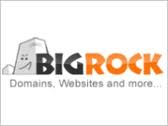 BigRock Job Openings For Freshers in Mumbai
Company   BigRock
Website      www.bigrock.in
Eligibility     BE/B.TECH/BSC
Experience   0-1 Year
Location      Mumbai
Job Role     Web Solutions Specialist

JOB SUMMARY:
Job Description:
Directi, through its various Businesses, provides volume based, mass-market, Internet products to millions of Customers worldwide. Directi has been consistently ranked amongst the fastest growing technology companies in the continent.
Responsibilities
1. Being the front line support for customers over email, phone, or other channels
2. Troubleshooting and resolving issues related to our domain name and hosting products
3. Up-selling and cross-selling BigRock products to qualified customers where appropriate
4. Investigating and identifying solutions to various kinds of technical issues spanning DNS, business email, hosting, and associated products
5. Escalating complex system-wide issues or bugs to L2 support and software engineering teams
6. Ensuring speedy resolution of customer issues while maintaining high customer satisfaction
7. Reviewing existing product documentation and publishing documentation in internal & external knowledge bases
Walk-in Date: 24th & 25th Feb 2014, Time: 10.00 am to 1:00 pm
Venue Details:
The Directiplex – Next to Andheri Subway,
Old Nagardas Road, Andheri East.
Mumbai-400 069.
Landmark – Opposite Pink Plaza Hotel