BMC Software Jobs For Freshers in Pune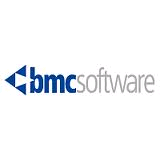 BMC Software Jobs For Freshers in Pune
Company        BMC Software
Website          www.bmc.com
Eligibility       Bachelor's degree in Computer Science
Experience     0-6 Months
Location          Pune
Job Role         SQA Engineer

JOB SUMMARY:
Comapny profile :
For more than 30 years, BMC has helped thousands of companies around the world master tough IT challenges. From mainframe to mobile, from the back room to the boardroom, BMC delivers the automation, integration, and sophistication that enable the business and IT to perform like never before.
Job Description:
Create and maintain test scripts in applicable programming or scripting language. Execute tests, detect and accurately report problems found during testing, via the Remedy system. Provide clear, concise project and test documentation. Follow established organizational processes. Participate in documentation, development and improvement of processes and procedures. Participate in tracking metrics. Demonstrate ability to work through a full development lifecycle in area of responsibility.
Job Responsibilities:
1. 6 months experience in mainframe environment, software testing, Remedy, TPNS, Visual Basic.Strong analytical thinking,
2. E xcellent communication skills, quick learnerBachelor's degree in Computer Science BMC is an Equal Opportunity Affirmative Action Employer.
Required skills:
1. This role calls for excellent knowledge of automation testing tools and good knowledge of testing and QA concepts.
2. This position requires good communication and team playing skills. Candidate should be capable of working closely with developers, project managers, BSAs and QA lead in each stage of the project.
3. High level of ownership and status reporting is expected