Careersdotcom Jobs For Freshers Across India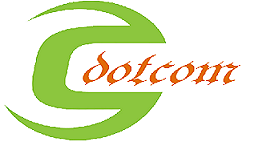 Careersdotcom Jobs For Freshers Across India
Company Name: Careersdotcom
Job Role: Software Developer / Customer Support Executive
Qualification: Any Graduates
Job Location: Across India
Level/Salary Range: Around 15k/Month and above
Company Website: www.careersdotcom.in
Job Description:
Role and Responsibilities
Field of Working:    Engineering & development, ITES, BPO, KPO, LPO, Customer Service, Manpower Consultants
Job Role/Position:
Good Programming Skills, communication, presentation skills and Technical Skills.
Should be able to prepare good training material and questionnaires for new hires.
Should be strong in Operating System and Networking concepts.
Willing to work in night shifts.
Role Category:        Software / Development / Voice / Non-voice
Industry Type:          Software Development / BPO / Call Centre / ITES /
Functional Area:     ITES, BPO, KPO, LPO, Customer Service, Operations
Qualifications and Education Requirements
Qualification:                        B.E/B.Tech/Others
Desired Candidate Profile: (UG – Any Graduate – Any Specialization, Graduation Not Required) AND (PG – Any PG Course – Any Specialization, Post-Graduation Not Required) AND (Doctorate – Any Doctorate – Any Specialization, Doctorate Not Required)
Preferred Skills
Excellent Programming Knowledge, Excellent in communication skills and Team Capability.
How To Apply:
E-mail: info@careersdotcom.in , careers@careersdotcom.in
Applications Accepted only by putting Subject Line as
Attention: [Recruiting or HR Department RE: CDC001 / Software Developers / Customer Support Executives ]
Walk-in:
Faizal Ahamed, HR Manager
[HR Department, CAREERSDOTCOM]
REGUS OFFICE CAMPUS,
Level 6, 10-11, Dr. Radhakrishnan Road,
Mylapore, Chennai—600004, INDIA.