CDTECH Job Openings For Freshers in Chennai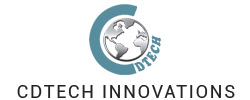 CDTECH Job Openings For Freshers in Chennai 
Company     CDTECH INNOVATIONS PVT LTD
Website        www.ivb7.com
Eligibility      Any Graduates.
Experience   Fre/Exp
Location       Chennai
Job Role     Business Development Executive

JOB SUMMARY:
Company Profile :
IVB7 is a revolutionary technology to broadcast online live through a powerful Cloud based Content Delivery Network. It is a highly scalable network that offers live streaming of media to various fields of business. The IVB7 interactive web-based live streaming has proven its efficiency in delivering high quality streaming even at alarmingly low bandwidths with its extraordinary streaming software and invincible network infrastructure. IVB7 users have all experienced the consistency, efficiency and supremacy of this interactive live webcasting solution.
Job Description:
Responsibilities:
1. Identifies business opportunities by identifying prospects; researching and analyzing sales options.
2. Sells products by establishing contact and developing relationships with prospects; recommending solutions.
3. Organizes and participates in product launches, promotion events and other exhibitions.
4. Maintains relationships with clients by providing support, information, and guidance; researching and recommending new opportunities; recommending profit and service improvements.
5. Identifies product improvements or new products by remaining current on industry trends, market activities, and competitors
6. Prepares reports by collecting, analyzing, and summarizing information.
7. Contributes to team effort by accomplishing related results as needed.
Must-have Skills
1. Strong written and verbal communication skills
2. Presentation Skills Client Relationships
3. Sales Planning
4. Independence & Motivation
5. Professionalism.
Qualification : Any degree related to Marketing/Sales/Business Development
Contact Name : Udhay S (HR Team)
Contact Details : +91 9789 9789 49 / 044 2819 3174.
Last Date: 23-12-2013.