Cisco India Jobs For Freshers in Bangalore 2013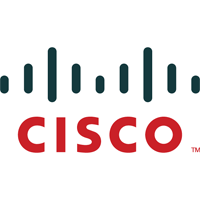 Cisco India Jobs For Freshers in Bangalore 2013
Company Name: Cisco India
Company Website : http://www.cisco.com/
Job Designation or Job Role: Software QA Engineer
Candidate Educational Qualification: BE in Computer Science or Engineering related.
Candidate Experience Required : 1 to 2 years
CTC or Package Offered: Best in Market
Working Location: Bangalore
Functional Area : Application Programming, Maintenance
Area of Working: IT-Software/ Software Services
Desired Candidate Profile and Job Description:
1 – 2 years of experience with BE in Computer Science or Engineering related.
Expert experience in Java development.
Experienced in Core Java and related technologies.
Hands on experience on database programming – Oracle, PL/SQL and experience in Perl and Shell Scripts.
Experienced in working with remote teams in a global environment

Required Skills:

In-depth knowledge of Java, Web Applications, design patterns.
Experience in Core Java, Selenium, JDBC,
Proven ability to develop feature designs and deliver high-quality code on schedule.
Ability to multitask and work flexible working hours.
Excellent written and verbal communication, team and people skills.
Job Description :
Experienced Working in a fast paced and demanding environment
Design and develop new software product features.
Develop complex, multiple modules of code with minimum supervision.
Debug problems at Subsystem level.
Perform complex system level unit, integration, and dev tests.
Company Profile :
Cisco is the worldwide leader in networking that transforms how people connect, communicate and collaborate. At Cisco (NASDAQ: CSCO) customers come first and an integral part of our DNA is creating long-lasting customer partnerships and working with them to identify their needs and provide solutions that support their success.

Founded in 1984 by a small group of computer scientists from Stanford University, Cisco engineers have been leaders in the development of Internet Protocol (IP)-based networking technologies since the company's inception. This tradition of innovation continues with industry-leading products in the core areas of routing and switching, as well as advanced technologies in areas such as Unified Communications, Network Security, Video, Virtualisation and Cloud Computing.