CITRIX Jobs For Freshers in Bangalore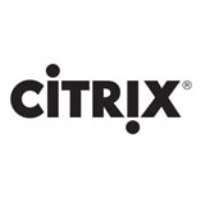 CITRIX Jobs For Freshers in Bangalore 
Company    CITRIX
Website      www.citrix.com
Eligibility     BE/BTech/ME/MTech
Experience   0 – 2 yrs
Location        Bangalore
Job Role       Software Development Engineer

JOB SUMMARY:
Company Profile :
Citrix is the cloud company that enables mobile workstyles—empowering people to work and collaborate from anywhere, securely accessing apps and data on any of the latest devices, as easily as they would in their own office. Citrix solutions help IT and service providers build clouds, leveraging virtualization and networking technologies to deliver high-performance, elastic and cost-effective cloud services. With market-leading solutions for mobility, desktop virtualization, cloud networking, cloud platforms, collaboration and data sharing, Citrix helps organizations of all sizes achieve the speed and agility necessary to succeed in a mobile and dynamic world. Citrix products are in use at more than 260,000 organizations and by over 100 million users globally. Annual revenue in 2012 was $2.59 billion.
Job Description :
Design and develop Citrix NetScaler product releases utilizing networking protocols like TCP, IP, UDP, HTTP, DNS and proficiency in programming language C in kernel mode development, Source Control tools, and Packet analyzing tools. Participate in all phases of commercial software product development including research, conceptual planning, design, scheduling, coding, code review, troubleshooting and debugging, status reporting, packaging, installation, documentation, building, life cycle maintenance, and testing. Develop the project using the latest available development environments. Locate and troubleshoot potential problem areas utilizing debugging tools like GDB, packet trace tools.
Job Requirements :
The position requires a Master's degree in Computer Science, Engineering or a related technical field and two+ years of experience in software product development, and Life-cycle maintenance. In lieu of a Master's degree will accept a Bachelor's degree in one of the required fields and 4 years of progressive post-baccalaureate experience in the design and development of networking appliance based products. Experience must include Kernel level development and debugging; networking protocols TCP, IP, UDP, HTTP, DNS; Ability to design features on single and multi core systems; Strong knowledge of policy and caching infrastructure for the networking appliance; design/development of fault tolerant systems for high site availability and performance throughput; Prior experience in building products for web and networking technologies. Working knowledge of tools like Perforce, Ethereal, Wireshark, gdb, ddb and kgdb is highly desirable.
SUBMIT YOUR UPDATED RESUMES ON: