Computer Science Corporation Jobs For Freshers in Bangalore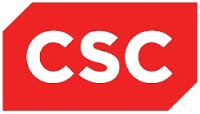 Computer Science Corporation Jobs For Freshers in Bangalore
Name: CSC
Website:www.csc.com
Job Details
Education: B.E/B.Tech/B.Sc
Experience: 0-2 Years
Location: Bangalore
Job Description
Programmer Analyst
Design and development exposure using object oriented and component oriented techniques.        
Java – Web application development including using JSP and other Java Standard Web Technology.
Experience with semantic  HTML 5; CSS 3 & JavaScript;
AJAX and Frameworks such as JQuery; is a MUST; SPRING and STRIPES knowledge would be an added advantage.  
Significant experience with Cross Browser issues.  
Exposure to Web Accessibility (Section 508; WCAG) standards would be a plus .   
Motivation to continuously learn about Web Technology(HTML; XHTML, CSS3 etc.)  
Qualifications :
Bachelor's degree or equivalent combination of education and experience.
Bachelor's degree in computer science, mathematics or related field preferred.
Zero years of experience in programming or testing .
Experience working in a student employment program or related experience .
Experience working with appropriate programming languages, operating systems and software.
Experience working with relational databases to facilitate programming software.