Convergys Job Openings For Freshers in Bangalore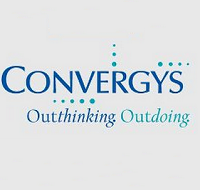 Convergys Job Openings For Freshers in Bangalore
Company       CONVERGYS India Services Pvt Ltd
Website        www.convergys.com
Eligibility        Bachelor's degree
Experience     0 – 3 yrs
Location          Bangalore
Job Role          Team Leader CC

JOB SUMMARY:
Comapny profile :
Convergys Corporation (NYSE: CVG) is a global leader in relationship management, headquartered in Cincinnati, Ohio. We provide solutions that drive more value from the relationships our clients have with their customers. For more than 30 years, our unique combination of domain expertise, operational excellence, and innovative technologies has delivered process improvement and actionable business insight to marquee clients all over the world. We believe in providing our employees with everything they need in order to keep them happy and satisfied.
Job Description :

1. The Team Leader Customer Care role is the first supervisory level position in the Team Leader career path.
2. This position is responsible for supporting; coaching; developing and supervising a group of employees in a Service Center/Operations environment (60%).
3. Individuals are committed to continuing personal and professional development through mentorship; on-line courses and on the job training (25%) while maintaining phone skills (15%).
4. The Associate Team Leader will be effectively using various tools; running reports; demonstrating leadership through acknowledging the fair and consistent application of policies while demonstrating a variety of coaching styles and techniques.
5. This position will have up to 18-20 direct reports.
Responsibilities:
1. Effectively interact with team members that have diverse backgrounds and temperaments, while demonstrating a genuine interest in team members, maintaining open lines of communication with team members and being an advocate for team members.
2. Coach team members on their performance on a regular basis, and write and deliver bi-annual performance appraisal.
3. Communicate positive as well as negative feedback, adapting coaching styles depending on the situation and audience, providing feedback that is specific and constructive and encouraging all team members in incremental performance improvement.
4. Consistently monitor team to proactively identify potential problems and with guidance ensures appropriate parties are engaged through to resolution.
5. Develop relationships within the supporting business units to help resolve issues related to team members (e.g., Human Resources, WFM, Quality, etc.).
6. Through coaching, ensures Agent metrics are achieved, i.e., PTV, Schedule Adherence, Attendance.
7. Able to take end-to-end ownership of employee issues that require liaison with others.
8. Use and promote Company recognition programs and understands the direct correlation between recognition and retention. Meet or exceed all deadlines for reporting.
Candidate Profile:
Bachelor's degree in related field from a four-year college or university with zero to three years related experience; or Equivalent combination of education and experience. "Modeling the Way" by setting positive examples of behavior and attitude for program level activities.
Proven time management skills Excellent customer service and support skills Able to work well under pressure Exhibit professional demeanor Strong written and oral communication skills, including presentation skills Able to work a flexible schedule Experience with providing and receiving coaching and feedback Able to multi-task Good planning, organizing and problem-solving skills Able to encourage, motivate and provide recognition Must have proficiency with various software applications programs including e-mail messaging applications, Microsoft Word and Excel Environment, Physical & Other Requirements: The above statements are intended to describe the general nature and level of work being performed by people assigned to this job. They are not intended to be an exhaustive list of all responsibilities, duties and skills required of personnel so classified.