CSC Job Openings For Freshers in Chennai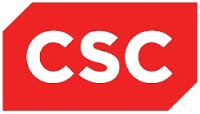 CSC Job Openings For Freshers in Chennai 
About Company

Name: CSC

Website: www.csc.com

Job Details
Education: Any Graduate

Experience:  Freshers
Job Location: Chennai

Job Description
Programmer Analyst
Codes, tests, debugs, implements, and documents basic programs. Assists in the modification of

company products and/or customer/internal systems to meet the needs of the client and/or

end-user.

Assists in the research and analysis of existing systems and program requirements; assists in

preparing documentation to change existing programs. Performs data analysis to support internal

and external project needs.

Designs basic programs for projects or enhancements to existing programs.

Writes specifications for programs of low to moderate complexity.

Assists in resolving routine production support problems.

Assists in the completion of unit testing by preparing test data, running tests and evaluating

results. Develops screen tests and debugging problems.

Develops test plans to verify logic of new or modified programs.

Creates basic documentation in work assignments such as program code.

Conducts routine quality assurance activities such as peer reviews.

Remains abreast of and researches industry technical trends and new development to maintain

current skills and remain current with industry standards.
Skills
Basic programming skills.
Personal computer and business solutions software skills.
Analytical and problem solving skills for design, creation and testing of programs.
Interpersonal skills to interact with team members.
Communication skills to work effectively with team members, support personnel, and clients.