CSC Job Openings For Freshers in Hyderabad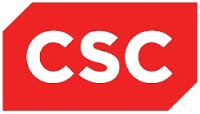 CSC Job Openings For Freshers in Hyderabad
Company      Computer Sciences Corporation (CSC)
Website        www.csc.com
Eligibility       BE/BTech
Experience    0 – 3 yrs
Location        Hyderabad
Job Role      System Engineer

JOB SUMMARY:
Company Profile:
CSC is a global leader of next generation information technology (IT) services and solutions. The Company's mission is to enable superior returns on our client's technology investments through best-in-class industry solutions, domain expertise and global scale. CSC has approximately 87,000 employees and reported revenue of $13.8 billion for the 12 months ended June 28, 2013.Our people do amazing things to help businesses, government and communities solve their toughest challenges.
Job Description:
1. Assists in the design of, and develops integrated solutions in accordance with, corporate standards and products.
2. Provides basic technical support to customers by handling systems-related issues; may provide on-call technical support telephonically and/or electronically.
3. Assists in the analysis and resolves basic program support deficiencies and conducts testing to enhance performance.
4. Works on projects as assigned; assists in supporting the efforts of technical support staff in the performance of assigned projects.
5. Implements and documents processes and procedures to ensure compliance with standard business practices. Assists in the implementation of training tools and documentation.
6. Provides basic technical consultation on current and proposed systems to other organizations and clients.
7. Performs routine repairs, maintenance and upgrades of existing systems using solutions in accordance with standard operating procedures. Investigates and resolves matters of significance.
Candidate Profile:
1. Bachelor's degree or equivalent combination of education and experience
2. Bachelor's degree in electrical engineering, computer engineering, computer science, management information systems, systems engineering or related field preferred
3. Zero or more years of experience in systems engineering, software engineering, operating systems programming, or naval architecture.
4. Experience working with computer hardware, operating system software and desktop applications with a specific concentration in one or more areas
5. Experience working with one or more structured programming languages
6. Experience working with hardware or software design methods and processes
7. Experience working with design principles and applications
Skills Required:
1. Basic analytical and creative problem solving skills for creation and testing of software systems
2. Basic organization skills to balance and prioritize work
3. Basic communication skills to provide systems diagnoses and resolution for current systems
4. Basic interpersonal skills to interact with customers, senior level personnel, and team members
5. Ability to work independently and as part of a team
6. Ability to integrate hardware and software systems