CSC Jobs For Freshers in Chennai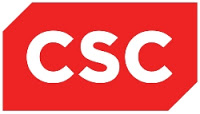 CSC Jobs For Freshers in Chennai
Company      Computer Sciences Corporation (CSC)
Website        www.csc.com
Eligibility     B.E/B.Tech
Experience   Freshers/Exp
Location      Chennai
Job Role     Programmer Analyst

JOB SUMMARY:
Company Profile :
For more than 50 years, we at CSC have developed smart, technology-enabled to solve our clients' toughest challenges, demonstrating a commitment to excellence and a passion for exceeding expectations.
Over the past five decades, technology has radically changed the world we live in. We have remained at the forefront of our business because we have understood how to use technology change and innovation to deliver value to our clients.
Job Description :
Computer Sciences Corporation (CSC)requires a Programmer Analyst.
Job Responsibilities:
1. Bachelor's degree or equivalent combination of education and experience
2. Bachelor's degree in computer science, mathematics or related field preferred
3. Zero years of experience in programming or testing
4. Experience working in a student employment program or related experience
5. Experience working with appropriate programming languages, operating systems and software
6. Experience working with relational databases to facilitate programming software
Bassic Skills:
1. Basic programming skills
2. Personal computer and business solutions software skills
3. Analytical and problem solving skills for design, creation and testing of programs
4. Interpersonal skills to interact with team members
5. Communication skills to work effectively with team members, support personnel, and clients