Customised Technologies Jobs For Freshers in Bangalore2013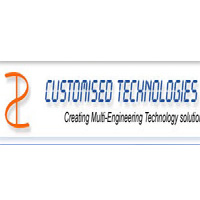 Customised Technologies Jobs For Freshers in Bangalore
Company        Customised Technologies
Website          www.customisedtechnologies.com
Eligibility       BE/BTech – 2013 batch
Experience    Fresher
Location        Bangalore
Job Role       Software Engineer

JOB SUMMARY:
Comapny profile :
Customised Technologies (P) Ltd. is a vertically integrated, R & D intensive company that designs, develops and manufactures a wide range of innovative products. Our expertise and in-house infrastructure in precision mechanics, electronics, embedded systems, optics, application software, automation, bio-technology and robotics enables us to quickly and reliably bring new products from concept to market in record time.
Eligibility:
1. 2013 batch BE/BTech (ECE/EEE/EI)
2. Good pH score
3. Good academic record
Desired SkillSet:
1. Practical exposure to hands-on electronics projects in college or elsewhere.
2. Knowledge of any micro controllers and assembly level programming would be a plus.
3. Self-driven and motivated to take forward projects independently in an R&D atmosphere.
4. Hard-working with ability to focus and take up new challenges with aplomb.