Deloitte Jobs For Freshers in Hyderabad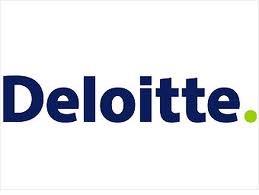 Deloitte Jobs For Freshers in Hyderabad
Company Name:  Deloitte
Website:               www.deloitte.com
Qualification:        Any regular graduate
Experience:          0 – 2 Years
Location:               Hyderabad
Job Role:               EDP Analyst
Job Description:
 
– Enabling Areas ( EA) at the U. S. India offices are the support arm of the organization and comprise several groups including Talent, Technology, Finance, Communications, Field Operations, etc.- EA gives every client- service business unit access to the best and brightest resources when it comes to support services.
– More specifically, EA enables the business units to solely focus on satisfying clients and developing new products and services to sustain competitive advantage, while they consolidate and standardize a diverse collection of systems, processes, and functions.
–  The team provides a wide array of services to the U. S and India professionals, and is continually evaluating and expanding its portfolio.
How To Apply: