DuPont Job Openings For Freshers in Hyderabad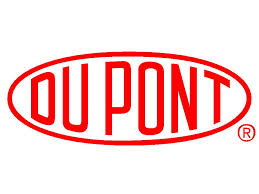 DuPont Job Openings For Freshers in Hyderabad
Company      E. I. du Pont de Nemours and Company
Website        www.dupont.com
Eligibility      Graduates/Post Graduates
Experience  Freshers
Location      Hyderabad
Job Role      Procurement Specialsit

JOB SUMMARY:
Company Profile :
For more than 200 years, DuPont has brought world-class science and engineering to the global marketplace through innovative products, materials and services. Our market-driven innovation introduces thousands of new products and patent applications every year, serving markets as diverse as agriculture, nutrition, electronics and communications, safety and protection, home and construction, transportation and apparel.
Job Description:
1. Excellent Oral & Written Communication Skills
2. Excellent Telephone & Email Etiquette skills.
3. Good Interpersonal Skills.
4. Good knowledge in MS Office applications
5. Ability to adapt to work in a, team as a team member, dynamic and pressure environment.
6. Willing to Work in US Shift Timings.