eBay Freshers Jobs in Bangalore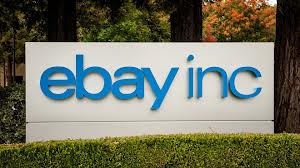 eBay Freshers Jobs in Bangalore
Company        eBay Inc
Website          www.ebay.in
Eligibility        Bachelors Degree
Experience     Fresher
Location          Bangalore
Job Role         Software Engineer – Quality Assurance

JOB SUMMARY:
Job Responsibilities:
1. Owns and is accountable for the design and development of the testing for critical cross platform customer interactions on web and mobile platforms.
2. Get an in-depth understanding of the product.
3. Spends most of the time developing test code and testing, and efficiently produces elegant, clean tests with no unnecessary complication or abstractions.
4. Begin to lead sub-system test design reviews and participates in code reviews.
5. Frequently interfaces with other functional teams on all aspects of a feature or sub-system.
6. Work well within an Agile/Scrum team, and contributes effectively to the success of those that you interact with regularly.
7. Becoming visible across major engineering organizations, or through external forums such as conferences, workshops, or open source initiatives.
Job Requirements :
1. Test code is well-commented, easy to maintain, and can be reused across a sub-system or feature
2. Produce test code that is thoroughly tested and is reliable with very few bugs
3. Can be relied on to deliver features and sub-systems on time and to requirements, without quality issues
4. Generally correctly estimates software schedules.
5. Can successfully deliver to an existing functional or design specification.
6. Quickly develop the ability to diagnose and resolve live site issues.
7. Can establish working relationships that enable self-direction in gathering requirements and scoping of work.
8. Java, Selenium, XML