Freshers jobs in Chennai – Thomson Reuters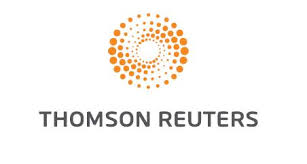 Freshers jobs in Chennai – Thomson Reuters
Company        Thomson Reuters
Website          www.thomsonreuters.com
Eligibility       B.Pharm/M.Pharm/Other degree
Experience    0 – 3 yrs
Location        Chennai
Job Role       Associate Research Analyst

JOB SUMMARY:
Comapny profile :
We are the leading source of intelligent information for the world's businesses and professionals, providing customers with competitive advantage. Intelligent information is a unique synthesis of human intelligence, industry expertise and innovative technology that provides decision-makers with the knowledge to act, enabling them to make better decisions faster. We deliver this must-have insight to the financial and risk, legal, tax and accounting, intellectual property and science and media markets, powered by the world's most trusted news organization.
Job Description :
The main role of the CIS analyst involves Analyze / extract information from life science and biomedical articles and assign appropriate descriptors and write informative summaries, based on profiles and guidelines submitted by clients based within the pharmaceutical industry.
Responsibilities:
1. Accountable for the delivery of weekly/monthly client deliverables and milestones.
2. Ensure quality standards are observed.
3. Ability to understand and interpret complex and detailed Research information from source material
4. Ability to research and summarize scientific information
5. An inquisitive, analytical mind with strong problem-identification and -solving skills
Candidate Profile:
1. 0-3 years of experience
2. M Pharm/B Pharm (Pharmacology), Masters in Life Sciences – Biotechnology, Microbiology, Biochemistry, Genetics, and Molecular Biology.
3. Attention to detail
4. Excellent English written and verbal communication skills.