Goodrich Jobs For Freshers in Karnataka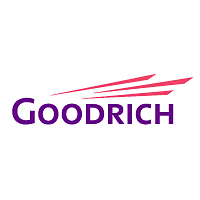 Goodrich Jobs For Freshers in Karnataka
Company Name:       Goodrich
Website:          www.utcaerospacesystems.com
Qualification:        B.E/B.Tech(CS/IT/EC)

Experience:     FreshersLocation:         Karnind (Karnataka)
Job Role: Graduate Engineer Trainee-Software Development
Job Description:

Responsibilities of the Graduate Engineer Trainee are varied and may include but not be limited to:– Implementing various Software applications' modules including designing user interfaces.
– Coding and Testing across a variety of platforms (Linux,Windows)
– Interacts closely with SW team to understand the Requirements/Designs, and start implementation with minimal guidance from Seniors.
– The trainee engineer shall also be trained in various SW development methodologies and Goodrich Process.

Basic Qualifications:
Absolute Requirements:
– Candidate should be Fresher and shall be a Bachelor of Engineering/Technology (B.E/BTech,.) in Computer Science or Information Science or Electronics.
– Candidates with strong programing skills in C,C++/C#/VB.net/ASP.net (.net Platform) technology desired.
– Candidate required to have following Process/Tools/Skills expertise
– C,C++,C#/VB.net/ASP.net
– Any script programming Python,Perl.
– Strong in any of MS-SQL,MS-Access,Oracle databases.
– Any web server IIS,TomCat
– Experience designing, prototyping and implementing graphical user interfaces
– Experience writing and debugging multithreaded applications
– Initiative in suggesting alternative solutions
– UML experience
– Data management programming skill is a plus

How To Apply: