Google Jobs For Freshers in Hyderabad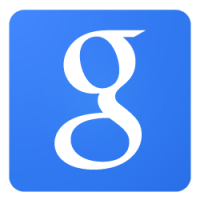 Google Jobs For Freshers in Hyderabad
Company      Google
Website         www.google.com
Eligibility       BA/BS
Experience     1 year
Location          Hyderabad
Job Role         Account Optimizer

JOB SUMMARY:
Company Profile :
The Global Sales Support team works closely with in market sales teams to collaboratively shape digital solutions that drive the advertiser?'s strategic initiatives and help Google?'s major advertising clients and agencies develop digital solutions that build their businesses and brands. You will partner closely with the Google Sales team who help Google's advertisers grow their business using Google's products (including search, display advertising, TV, and YouTube). You will develop deep product knowledge of Google products and leverage these skills to provide multi-product solution support to our in-market sales team.
Responsibilities :
1. Build campaigns for large customers to enable them to meet their objectives and optimize their performance.
2. Develop deep understanding of tools and gather and analyze data at account level, campaign level and Industry level. Analyze query trends and create bids and budget suggestions.
3. Create reports to support the optimization/incremental opportunity strategies and support the team's requirements for report creation and analysis.
4. Identify opportunities in an account, support multi-product solution pitches and help the in-market sales team to create a growth strategy for large and high-potential advertisers.
5. Use advanced optimization techniques and works on complex optimization aligned to customers goals across Search, GSN, Mobile and Youtube.
Technical Skills :
1. BA/BS degree or equivalent practical experience.
2. 1 year relevant work experience.
3. Experience in data analysis and reporting through part-time or internship role is desired. Client service or account management experience is a bonus