Google Job Openings For Freshers in Hyderabad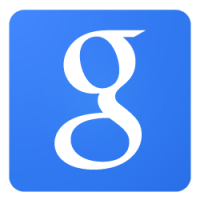 Google Job Openings For Freshers in Hyderabad 
Company      Google
Website       www.google.com
Eligibility      Bachelor's degree
Experience     Freshers
Location          Hyderabad
Job Role        Associate Strategist, Ad Review Operations

JOB SUMMARY:
Company Profile :
The Global Sales Support team works closely with in market sales teams to collaboratively shape digital solutions that drive the advertiser?'s strategic initiatives and help Google?'s major advertising clients and agencies develop digital solutions that build their businesses and brands. You will partner closely with the Google Sales team who help Google's advertisers grow their business using Google's products (including search, display advertising, TV, and YouTube). You will develop deep product knowledge of Google products and leverage these skills to provide multi-product solution support to our in-market sales team.
Responsibilities :
1. Investigate and validate any ad-funded content running on our network by enforcing Google's advertising policies. Manage and achieve ad review SLAs by leveraging vendor partnerships and developing efficient workflow practices.
2. Lead and participate in initiatives to innovate and implement large-scale improvements to processes and/ or systems by conducting data analyses and making recommendations, troubleshooting technical issues, and refining processes around customer support
3. Manage and respond to escalations from internal and external stakeholders within designated service levels as appropriate
4. Work with Engineering and Product teams to identify, support and build improvements to Ads review and related support tools
5. Collaborate with cross-functional groups such as Sales, Product and Policy by providing feedback on systems/ tools and processes and delivering a better experience for our customers
Minimum qualifications:
Bachelor's degree in Computer Science, Mathematics, Statistics, Engineering or related field or equivalent practical experience.
Preferred qualifications:
1. Analytical skills with attention to detail and experience analyzing large sets of data in Spreadsheet and SQL
2. Experience with querying, SQL, BigTable etc and ability to identify complex problems and implement creative, data driven solutions.
3. Knowledge/experience of database structures and algorithms and at least one coding and/or scripting language (Python, Java, JavaScript)
4. Strong project management skills with flexibility, and demonstrating ability to multi-task and prioritize effectively