Google Jobs For Freshers in Hyderabad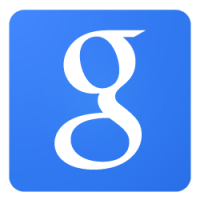 Google Jobs For Freshers in Hyderabad
COMPANY NAME: Google
COMPANY-PROFILE:   
Google was founded in 1998,have grown to serve hundreds of thousands of users and customers around the world. Founders Larry Page and Sergey Brin met at Stanford University in 1995. By 1996, they had built a search engine (initially called BackRub) that used links to determine the importance of individual webpages. Building great products depends on great people. There are more than 30,000 Googlers behind the tools that you use every day—from search to Chrome. Since the beginning, Google have focused on providing the best user experience possible.
WEBSITE DETAILS OF THE COMPANY: http://www.google.co.in
JOB FIELD : IT/Software Jobs
JOB ROLE: 
Product Quality Analyst
OFFERED SALARY: Best in Industry
JOB-LOCATION: Hyderabad
LAST DATE: ASAP
REQUIRED QUALIFICATION: BS/BA/Others
EXPERIENCE REQUIRED: 1 Year/Freshers
CANDIDATE PROFILE:
The candidate should have done BA/BS degree in Computer Science, Mathematics, Statistics, Engineering or related discipline. In lieu of degree, 4 years of relevant experience
Should possess 1 year of experience, or a new graduate with a successful track record.
Should have the knowledge/experience with at least one coding and/or scripting language (C/C++, Python, HTML, JavaScript, SQL, Perl, or PHP). Knowledge of database structures and/or working with UNIX/Linux.
Should have the familiarity with typical web practices and solid understanding of webmaster skills and interest in innovation, technology, and Google products. Native fluency in multiple languages.
JOB DESCRIPTION:
As a Product Quality Analyst, you will be responsible for protecting the integrity of at least one of Google's key products
Investigate, identify, and prevent/remove product quality issues by reviewing accounts, transactions, user-generated content, advertisements, local business listings, and/or search results in order to enforce product-specific policies.
Identify market trends, identify product vulnerabilities, and recommend strategy adjustments based on market trends and patterns.
Lead and participate in special projects/initiatives: innovate and implement large-scale quality improvements to processes and/or systems by conducting data analyses and making recommendations.
Manage and respond to escalations from internal and external parties within designated service levels as appropriate.
Collaborate with cross-functional groups such as Engineering and Product by exposing product vulnerabilities and providing feedback on systems/tools/process in order to increase automation while providing a better experience for our users.   

APPLY-MODE: Online
HOW TO APPLY:
               
                           Interested and eligible candidates apply this position in online as soon as possible(before the link expires).