Google Jobs For Freshers In Hyderabad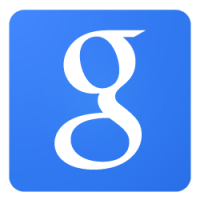 Google Jobs For Freshers In Hyderabad
Company    Google
Website       www.google.com
Eligibility      BA/BS degree (In lieu of degree, 4 years relevant work experience).
Experience   2 yrs
Location       Hyderabad
Job Role      Staffing Programs Coordinator

JOB SUMMARY:
Job Description :
Google's known for our innovative technologies, products and services — and for the people behind them.
Whether you are making our staffing systems more efficient, planning for our growth, building relationships on college campuses or cultivating the next generation of computer scientists, you have an eye on the staffing needs of Google and the broader hiring landscape. You are focused on cultivating outstanding candidates for Google's long-term hiring needs, and you are the glue that ties together a cross-functional and international group of staffing teams. You are both scrappy and resourceful, creative and driven — and excited to share the magic of working at Google.
Responsibilities :
Develop and implement strategies for university outreach and programs to build Google's short and long term candidate pipeline.

Use innovative approaches to candidate engagement.

Take a data driven approach to develop program strategies.

Define, measure, and prove ROI with unquestionable data. Develop and maintain relationships with key stakeholders for universities including professors, and student groups.

Collaborate with internal teams including College Recruiting and school alumni to deliver a strategy to meet hiring targets.
Minimum qualifications:
BA/BS degree (In lieu of degree, 4 years relevant work experience).

2 years of relevant work experience.
Preferred qualifications :
Experience with managing long-term and large scale projects

Track record for delivering results through successful program design and implementation

Process and detail oriented with ability to think creatively and strategically

Ability to work with multiple groups and functions, including remote teams, and build strong personal networks across a complex, fast-moving organization

High level of interpersonal, written and verbal communication skills

Excellent problem-solving capabilities and analytical skills.