Happiest Minds Jobs For Freshers in Bangalore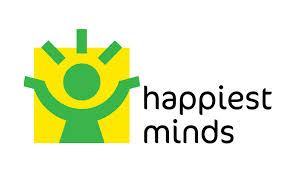 Happiest Minds Jobs For Freshers in Bangalor
Company        Happiest Minds
Website          www.happiestminds.com
Eligibility        Any Graduate/Diploma
Experience     Fresher
Location          Bangalore
Job Role        Technical Support

JOB SUMMARY:
Company Profile :
Happiest Minds Technologies is a next generation IT services provider focused on harnessing disruptive technologies such as Cloud, Mobility, Social CRM, Analytics, Infrastructure and Security in an integrated manner to derive disproportionate business value.
Job Description:
1. We are looking for Fresher Graduates or Diploma Holders (with or without experience)
2. For Technical Support positions in the IMSS BU.
3. Requisite training would be provided by Happiest Minds to the short listed candidates.
4. Assist customers to troubleshoot by providing a consultative approach to resolve issues.
5. Respond to called-in inquiries from clients regarding their products and related services.
6. Maintain high level adherence and compliance towards policies, process and procedures.
7. Provide exceptional customer service at all times.
8. Ensure all transactions are documented appropriately.
Desired Skills:
1. Must possess excellent oral and written communication skills in English
2. Flexible to work in 24/7 environment.
3. Excellent Listening & Probing skills
4. Excellent customer orientation and grasp of customer service
5. Exhibit strong interpersonal skills, positive and customer centric approach.