Hewlett-Packard Job Openings For Freshers in Bangalore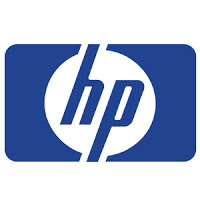 …

…

Hewlett-Packard Job Openings For Freshers in Bangalore

Company      Hewlett-Packard

Website       www.hp.com

Eligibility     B.E/B.Tech/B.Sc/BCA/Other degree

Experience  1-3 Years

Location       Bangalore

Job Role      Technology Consultant I


JOB SUMMARY:

Company Profile:

The Hewlett-Packard Company or HP is an American multinational information technology corporation headquartered in Palo Alto,California,United States. It provides products, technologies, software,solutions and services to consumers, small- and medium-sized businesses (SMBs) and large enterprises, including customers in the government, health and education sectors.

Job Description:

1. Responsible for delivery of assigned tasks within the delivery cycle of a project.
2. Tasks may include performing systems configurations, troubleshooting systems errors/problems, monitoring and/or testing systems performance, and contribute to the
design of technical solutions for customer environments.
3. Works under supervision of technical lead and with customer nominated representatives to accomplish assigned tasks.
4. Participates as part of a team and maintains good relationships with team members and customers.
5. Contributes via assigned tasks on specific projects.

Candidate Profile:

1. Candidate should possess B.E/B.Tech/B.Sc/BCA or equivalent degree in computer science or related fields from a recognised university.
2. Should have sufficient technical knowledge to assist with the completion of specific deliverables.
3. Able to communicate concepts with team and to peers.
4. Able to produce basic documentation to required standards.
5. Demonstrates understanding of assigned discipline or technical area. Demonstrate fundamental technical knowledge.rt.