Hewlett-Packard Jobs For Freshers in Chennai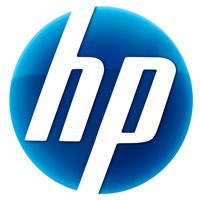 Hewlett-Packard Jobs For Freshers in Chennai 
Company       Hewlett-Packard
Website         www.hp.com
Eligibility        Any Graduates
Experience     Freshers
Location        Chennai
Job Role        Financial Analyst I

JOB SUMMARY:
Company Profile :
Success hinges on consistency of leadership, focus, execution, and most importantly, great products and services. We are in a multi-year journey to turn HP around, and we have put in place a plan to restore HP to growth. We know where we need to go, and we're making progress. We continue to drive product innovation in our core markets, with a focus on cloud, security, and big data.
We see big opportunities ahead, and we are well positioned to take advantage of these opportunities with our remarkable set of assets and strengths. We have the people, the plan, and the foundation in place to help us succeed on the next phase of the journey.
Job Description :
1. Provides standard-level financial support that is typically transactional for a business.
2. Performs data extraction and puts it in a useful format for more senior individual contributors.
3. Handles business issues of basic complexity on a routine basis.
4. Develops an understanding of HP•s financial processes and a working knowledge of the business.
5. Ability to influence a particular cost center within a business.
Responsibilities:
1. Basic understanding of accounting processes.
2. Basic analytical skills.
3. Good business application skills (e.g., Microsoft Excel).
4. Good communication skills.
5. Good teamwork skills.
Candidate Profile :
1. First level university degree with a focus in business or economics recommended or equivalent experience.
2. Typically 0+ years of experience as a financial analyst.