Hewlett-Packard Jobs Freshers in Bangalore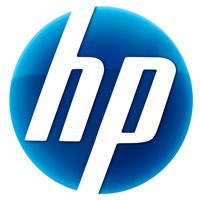 Hewlett-Packard Jobs Freshers in Bangalore 
JOB POSTED DATE: 31 August  2013
COMPANY NAME: Hewlett-Packard
COMPANY-PROFILE:   
                           Hewlett-Packard Company , commonly referred to as HP, is an American multinational information technology corporation headquartered in Palo Alto, California, USA. The company was founded in a one-car garage in Palo Alto by Bill Hewlett and Dave Packard. Now it is one of the world's largest information technology companies, operating in nearly every country.
JOB FIELD : IT/Software Jobs
JOB ROLE/PROFILE: Systems Software Engineer
 
JOB REF NUMBER: 1183547
OFFERED SALARY: Best in Industry
JOB-LOCATION: Bangalore
LAST DATE: ASAP
REQUIRED QUALIFICATION: B.E/B.Tech/Others
EXPERIENCE REQUIRED: Freshers/Exp
CANDIDATE PROFILE:
Candidates should be from bachelor's degree in Computer Science, Engineering, Business, or related field or equivalent work experience.
Broad experience of software development and knowledge of C/C++  & Java a must
Should have hands on knowledge on Linux OS internals & general concepts.
Good hands on experience in writing and debugging applications using all kinds of ipc (sockets, shared memory, pipes) and threads.
Good theoretical and hands on experience on various data structures
Familiarity with media server technologies and protocols.
Hands on experience with SIP..
Experience in Telecom domain.
JOB DESCRIPTION:
Investigation of new features for OCMP: technical proposals after requests from program management, estimation of workload and dependencies.
Development of new features: code generation or port of existing code, unit tests, debug, interaction with the test engineering team.
Develop unit tests for new features, executable within existing regression test suites.
Maintenance of the existing code (CPE), in order to propose satisfying solutions to customers.
Writing design and implementation documentation.
Integration and maintenance of external modules in OCMP, from external vendors or opensource.
APPLY-MODE:  Online
HOW TO APPLY:
                    Interested and eligible candidates apply this position in online as soon as possible(before the link expires).