Hexaware Job Openings For Freshers in Chennai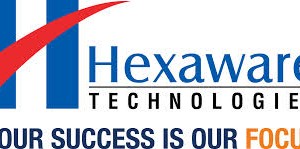 Hexaware Job Openings For Freshers in Chennai
Company      Hexaware
Website        www.hexaware.com
Eligibility       BSc/BCA
Experience     0 – 1 yrs
Location        Chennai
Job Role      Software Developer

JOB SUMMARY:
Company Profile:
Hexaware is one of the premier SEI CMM – Level 5 certified multinational IT services organizations focusing on the latest cutting-edge technologies. We operate from India, USA, UK, Canada, Germany & Singapore.We have dared to dream and have the will to achieve the goal to become the Employer of Choice.
Job Description:
PeopleSoft is an integrated software package that provides a wide variety of business applications to assist in the day-to-day execution and operation of business processes. Each individual application, such as Financials, Customer Relationship Management and Human Resources, interacts with others to offer an effective and efficient means of working and reporting in an integrated fashion across the enterprise"
We are looking for candidates to perform security administration for PeopleSoft CRM, HCM systems.
Eligibility Criteria:
1. IT relevant Bachelors degree ( BCA, B Sc(IT & Computer science)) / equivalent with academic score of 60% and above
2. Perform security administration for PeopleSoft CRM, HCM systems (training will be provided)
3. Flexible to Work on night-shifts
4. Must have good communication skills and be able to work effectively as part of a team
5. Work with on-site coordinator
6. Ability to understand a clients business quickly and translate that understanding into a well-designed IT solution
7. Ability to ask the right questions to draw out the requirements to assist the business unit in making the right decision
8. Ability to meet timelines, milestones, and deliverables and provide timely (weekly) status updates
9. Strong analytical, problem solving and debugging skills, sufficient to provide accurate problem analysis to the business unit and follow up with documentation
10. Carry out assigned tasks with a professional demeanor reflected in excellent written and oral communication skills, listening skills, patience, analytical reasoning and problem solving abilities.